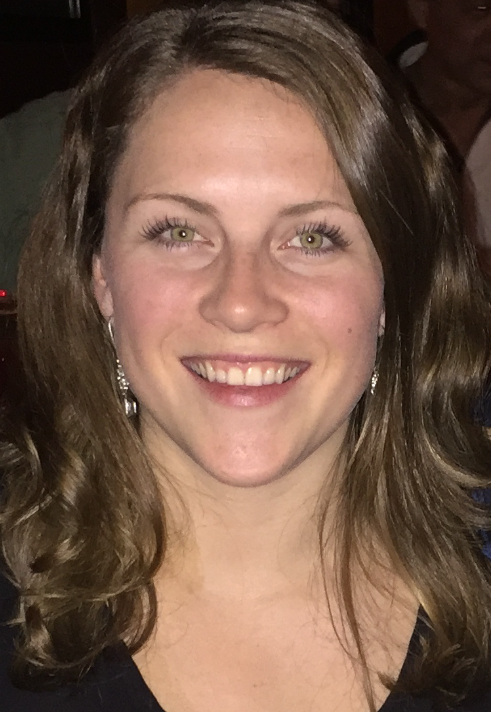 Continuing the Meet the Staff Series on the SeaFirst Insurance Brokers blog, we are pleased to introduce another hard-working insurance broker we have serving one of our seven locations in Greater Victoria and the Islands – Ali Flynn.
Ali Flynn has worked as a Customer Service Representative at the Seafirst Insurance Saanichton office for nearly two years, but it was more than five years ago when she was first introduced to the insurance industry by a helpful bank employee.
"I had applied at the local credit union to be a bank teller, but they weren't hiring at the time," she recalls. "They let me know that their other department – insurance – was hiring. They directed me to Camosun College, which hosts an annual General Insurance Essentials course. They told me that once I had taken the course and successfully passed, I was welcome to re-apply."
So, Ali decided to do just that.
"I took the course as directed, re-applied, and was hired one day after receiving confirmation that I had passed the course."
Since becoming an Insurance Broker, Ali has found her niche at SeaFirst, where she covers a lot of ground as a specialist in ICBC fleet and special coverages, home insurance, and farm insurance.
Being able to cover so many aspects of insurance is one of her favourite parts of the job.
"Every day is different and I am learning new things daily. This isn't a job where you just kick your feet up and let the time pass; there are always new things to learn, as policies and procedures change regularly."
In addition to all the variety on the job, Ali also appreciates that in her line of work she is truly making a difference in peoples' lives.
"Helping a client to better understand their policy and save them money is the most rewarding aspect of the job, she says. "And it happens daily!"
While Ali enjoys helping her clients save money on their insurance policies, she also wants them to understand what it is that they are buying. She gives many of her clients the same advice: "Always ask questions," citing her own personal example:
"I didn't understand what collision and comprehensive were before I got into insurance. I just knew that my parents told me to get it when I first set up my car insurance. My advice? Ask questions so you understand what you are either declining or accepting on your policy. That way there are no surprises if there is a loss, and you will have better overall peace of mind."
That being said, there are some questions Ali gets all the time, including:
Q: Should I buy earthquake insurance?
A: "The quick answer is yes! We live in a well-documented earthquake zone, and just because the Big One hasn't happened yet, it doesn't mean it's not ever going to happen."
Q: What is ICBC going to pay me if my vehicle is written off?
A: "It's hard to provide an exact dollar amount, but Brokers like me are always working with our clients to provide evidence to ICBC that the vehicle in question has been well-maintained or had just received a number of upgrades and repairs. We remain by your side while ICBC comes up with a lump sum, typically by factoring in the market value of the vehicle as well as any modifications that were made during your ownership. Save your receipts!"
Q: How can you make this cheaper?
A: "Insurance Brokers have our ways! One of our secret weapons is being able to shop around for the best rates for our clients. We also find out exactly what it is you need by asking the right questions. Then, most policies can be tailor-fit just to you."
While her clients keep her plenty busy at SeaFirst, Ali does get days off, and in those moments she enjoys taking her extra-large and extra-loveable Mastiff/Lab cross swimming and on car rides. "I also enjoy snowboarding in the winter months and camping in Cowichan as much as possible!" she shares.
If you would like to discuss your ICBC fleet and special coverages, or your home insurance or farm insurance coverage needs with Ali, stop by and see her at SeaFirst's Saanichton location at #2-7855 East Saanich Road. The office is open Monday to Friday from 8:30am – 5:30pm and on Saturdays from 9:00am – 5:00pm.