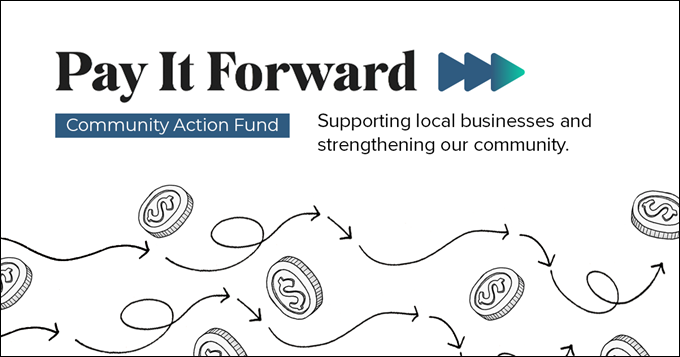 As the COVID-19 pandemic continues to evolve and bring changes by the hour the impact on our local businesses and clients is heartbreaking. Therefore it is time for all of The SeaFirst Team to step up and help!  Today I am pleased to announce a new initiative developed by our management team to assist our local businesses, clients and friends. It is called "The SeaFirst Pay it Forward Campaign" and here's how it works.
Employees can go out and buy up to $100 of services or gift cards from a local business. We encourage staff to use their imagination!  Once staff have made their "Pay It Forward" purchase, SeaFirst will give a matching donation for staff to make an additional purchase from a second business.  Our Commercial Producer Steve Pearce and his Think Local First team have also launched the Support Local YYJ website which allows you to purchase gift cards for many local businesses in Victoria.
Lastly, Seafirst is issuing a challenge to other businesses to start their own "Pay It Forward" initiative with their staff.  Get creative and support our fellow local businesses!
Best regards to all,
Doug Strong
President
---
Update:
As of April 2nd, we are proud to announce that staff purchasing and Seafirst's matching purchases have contributed $7,230 of support for local businesses! We will continue the Pay It Forward initiative within our own organization and encourage other businesses to do the same!
We would also like to graciously thank Pat Ahern from the Island Fisherman Magazine! Take a look at Pat's recent article, detailing how he was motivated to Pay It Forward! We are incredibly proud to see individuals and businesses across BC giving back when it matters the most.