Do you have a boat or are thinking of buying one? Summers on Vancouver Island provide great opportunities for boat owners to set sail & take in the spectacular natural beauty our island provides. It' an amazing activity but boats can be very expensive & time-consuming to maintain. However, owning a boat shouldn't be intimidating, instead it should be exciting, fun, & fulfilling.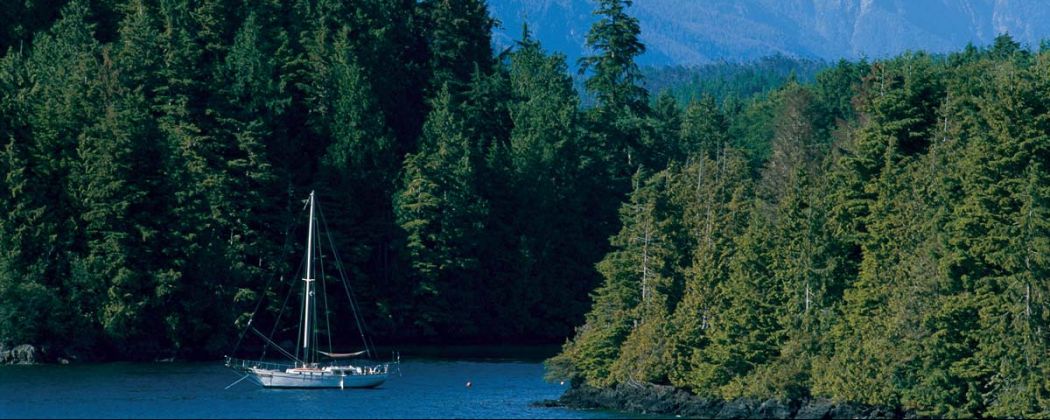 When owning a boat or Yacht it is imperative to cover it with good marine insurance. Visit our marine insurance webpage to learn more about the comprehensive coverage we offer which includes Hull and Machinery and Protection and Indemnity coverage, emergency towing expenses in case the boat runs out of fuel, coverage for the personal belongings and much more.
On the island we are usually spoiled with excellent weather in the summer, but this is not always the case. Here are a few guidelines for keeping your boat safe in bad weather.
Frances Litman | Getty Images
Secure your boat in safe place:

Boats are an expensive investment. Even when insured, one needs to take extra care to protect against bad weather. If you can, securing a boat in a marina is the best option. Otherwise, identify somewhere safe you can shelter your boat such as a bay or lagoon. For boats that can be towed easily, it is advisable to haul them out of the water and move them to a safe destination away from the tides and tall trees that may topple and damage the vessel.

Keep an inventory of items:

Before leaving the boat in the shelter, remember to unplug the drain and remove the electronic devices on board. For the record, take pictures and/or video of the boat before and after. This is useful in case you need to make a claim in case of damage or loss. The photos and videos should highlight the items removed as well as those left onboard to prevent conflict during claims.

For boats left on a mooring:

Owners should contact the mooring or marina provider to ascertain the maximum load that the mooring can withstand under severe weather. Checking and servicing the chains and swivels that connect the mooring buoy to the anchor will ensure that the boat will be secure. All sharp edges on the boat should be covered with leather or rubber tubes so that there is no chafing of the lines that run through the chocks. Installation of tires or fender boards around the boat prevents friction against the pier, pilings, or adjacent boats.

Owners need to advise their Insurance Company if mooring on a buoy.

Remove all detachable items:

After successful anchoring, remove all electronic devices, dinghies, sails, canvas, and cushions. Irremovable items such as wheels, tillers, and booms should be properly covered and protected.

Keep an update of agreements:

Always keep an updated record regarding your rental agreement with the marina or other storage space. This speeds up the process of storing your boat and avoids the last-minute rush.

Follow up with other owners:

It is wise to follow up with other owners to see the type of arrangement and precaution they have selected to safeguard their vessels. It is not enough to take care of your vessel and ignore the neighboring boats, as they may pose a threat to your boat if not cared for properly.

Insure with a good company:

Marine insurance plays a vital part in protecting your boat throughout the year from all types of dangers. In case something does happen, working with a company that prioritizes your best interest is imperative.
Owning a boat is an amazing experience but they are expensive investments that need to be taken care of. For that reason, it is important to take good care of the vessel and protect it from any hazards.
If you have are interested or have question regarding our marine insurance please don't hesitate to contact us.
Fun Fact: There is a superstition that whistling on a ship can summon strong winds. Traditionally, the only person allowed to whistle is the ship's cook, as it means he is not eating the food.