An active member of the South Vancouver Island community, SeaFirst Insurance is always keen to lend its time and enthusiasm to a good cause. From hot dogs to hockey, here's what our team has been up to lately!
Canstruction – June 2-12
Hosted by the Dahlia Society, the Canstruction fundraiser challenged 10 teams to construct towering sculptures from canned food items. Always ready to flex their artistic muscles, the SeaFirst team dove headfirst into the fray with an exciting nautical theme.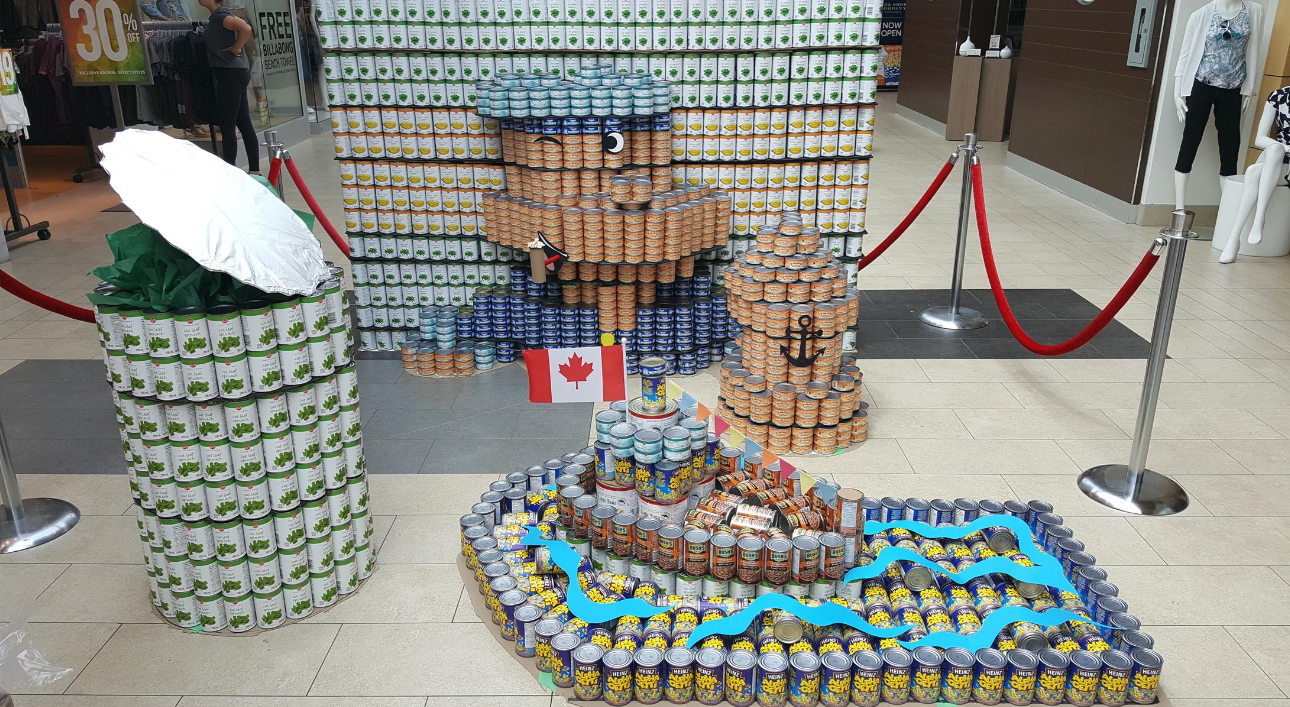 The works of art were showcased at Hillside Mall for 10 days where the general public could vote for their favourite sculpture. All food and funds raised by the event went to The Mustard Seed.
Brentwood Bay Days – June 3rd
Serving up hotdogs and beverages, SeaFirst helped raise over $1800 at the annual festival. We then matched the contributions, presenting the Saanich Fire Hall with a cheque $3,942 for the Central Saanich Volunteer Firefighters Museum. Pictured below is Dan Olive of SeaFirst presenting the cheque to museum president John Lynch, accompanied by Forrest Owens and Brennan Gummer of the Central Saanich Fire Department.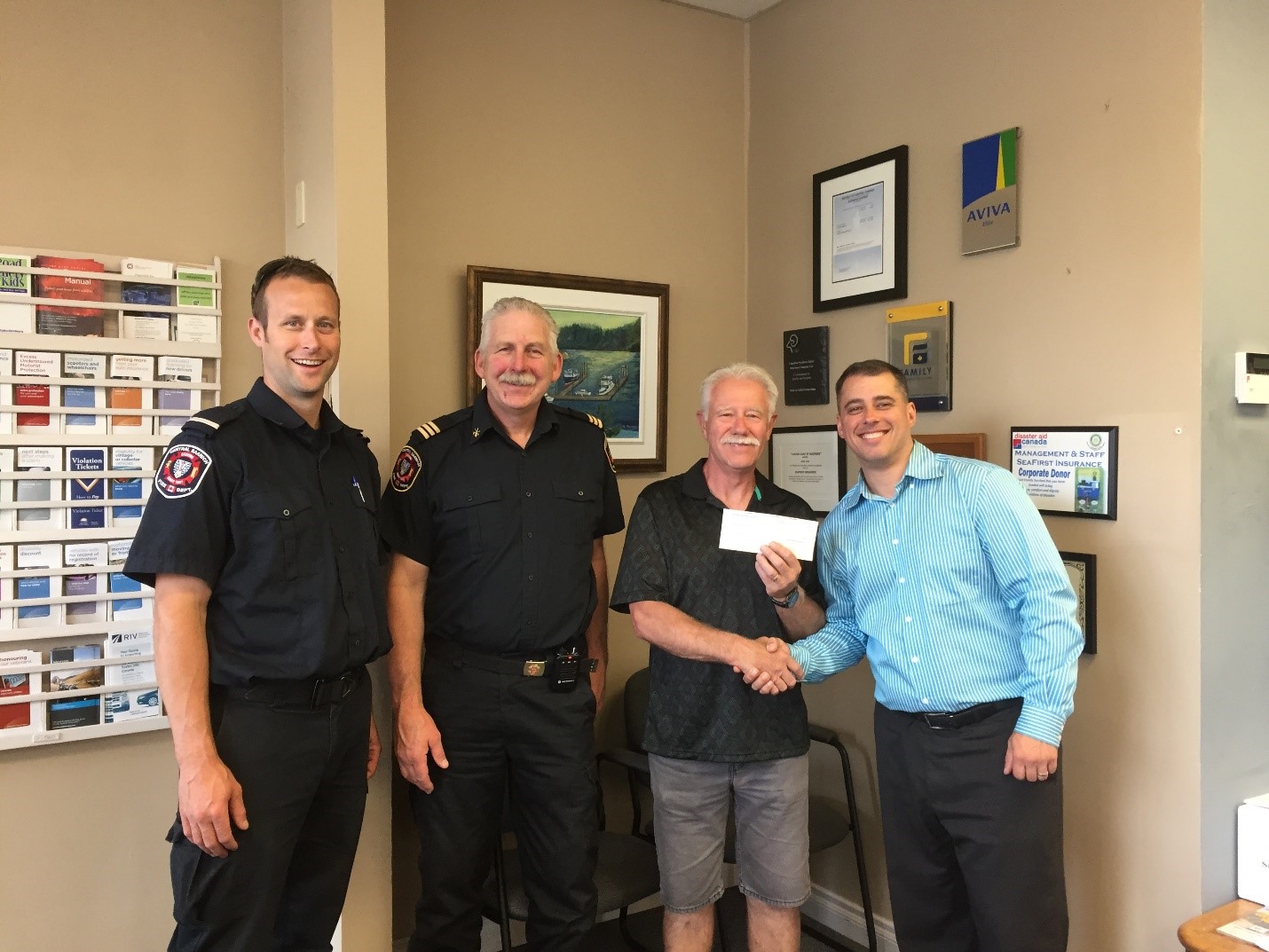 Taking it to the streets – June 10
The SeaFirst team threw on their sneakers and hit the pavement for a 3 on 3 game of road hockey at the Taking it to Streets charity tournament. Battling it out against 15 other local teams, SeaFirst played to a cheering crowd outside the Mary Winspear Centre.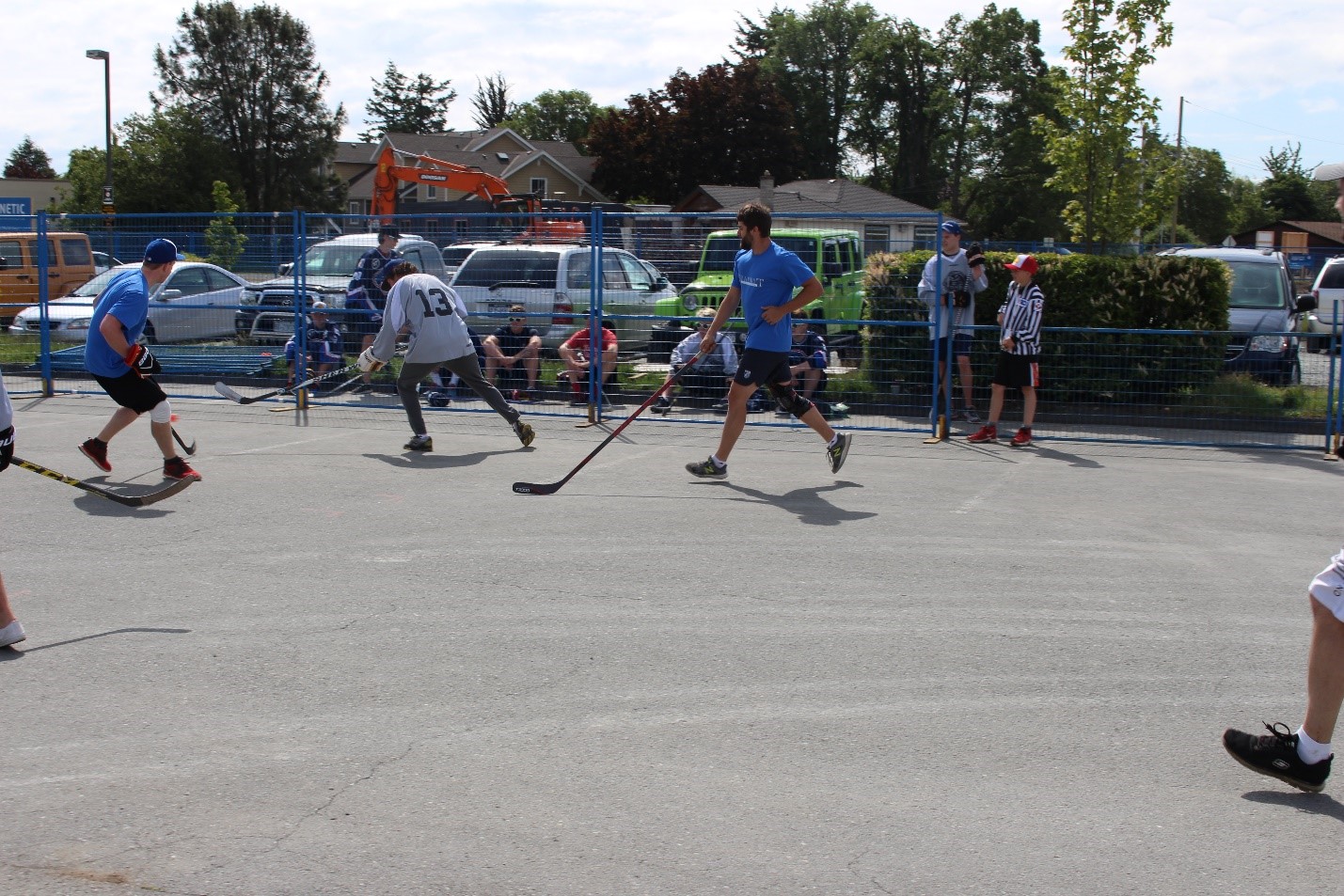 The event, in its 4th year, supported the Help Fill a Dream foundation – a charity dedicated to fulfilling the wishes of children with life-threatening conditions. Operating on Vancouver Island for over 20 years, Help Fill a Dream has seen over 2200 dreams granted, and continues to assist families with care and financial support.
Fueled by a pancake breakfast, the tournament's participants put up an admiral performance. However the real winner of the day was a little boy named Andrei, who was presented with a trip to Disneyland's African Safari by none other than Batman! We wish Andrei and his family a very happy trip!