At SeaFirst Insurance, our people are our most important asset. Over the coming months, we would like to spend some time introducing you to our hard-working insurance brokers serving you across our seven locations in the Greater Victoria area and the Southern Gulf Islands.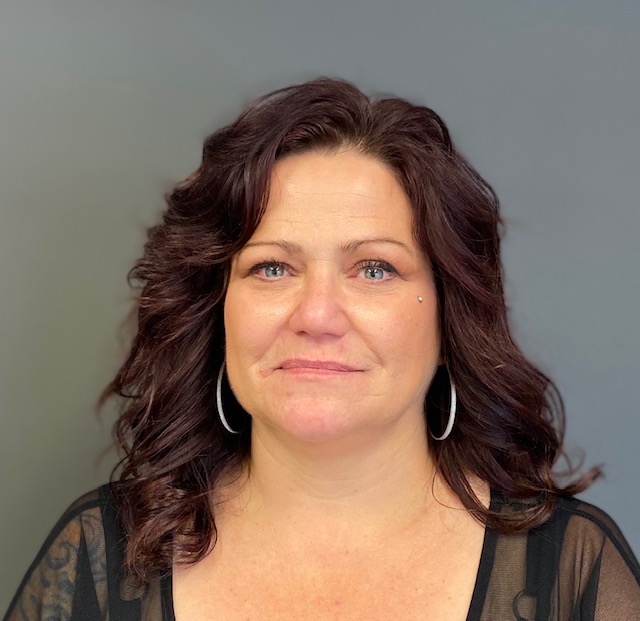 About Candace:
Starting our 'Meet Your Broker' series is Candace Clay, a passionate member of our team who currently serves as a Personal Lines Supervisor and Branch Manager for our Sidney and Salt Spring Island locations. Candace is extremely knowledgeable, having worked in the insurance industry for nearly 30 years.
Candace's career in insurance started in 1990 when she and her sister bought a local insurance agency from a family friend in Saskatchewan – where Candace grew up. They later purchased a second brokerage in 1996 and operated them both successfully until 2010 when they decided to sell. She went on to manage a few other brokerages before making her "final career move" to Seafirst. When Candace first began in insurance, rates were quoted directly out of paper manuals, and memos were done in triplicate with carbon paper. As computers were introduced, these processes quickly became automatic, but Candace says she learned a lot about insurance doing everything manually at the start of her career, and "would not change a thing about how she learned the industry".
Q: What brought you to Seafirst Insurance?
A: "Ultimately my kids brought me to BC – my two grown kids moved to BC and I wanted to be near them. I interviewed with two insurance companies but Seafirst's dedication to their people is what sold me".
Q: What do you like best about being a broker?
A: "I am a problem solver – I love assessing people's insurance needs and in turn providing them with exceptional service. I get the best satisfaction by really forming a relationship of trust with my clients – they know when I give them advice it is in their best interest".
On top of providing her advice, Candace is also in the business of answering people's toughest questions when it comes to the sometimes-complicated language of insurance. Below are Candace's answers to some of the most common insurance-related questions she receives from clients:
Q: What am I covered for?
A: "When discussing personal lines of coverage, I like to discuss with clients what they are NOT covered for. This helps clients to gain a better understanding of their coverage and its limitations".
Q: Should I shop around to make sure I am getting the best coverage?
A: "If you have a good relationship with the insurance company you are presently with and your broker is treating you great – No – jumping companies does not help you. The most value comes from getting good information and great service".
Q: Is 'stupidity' covered?
A: "It sure is – a lot of the sudden and/or accidental things that happen are covered for "stupid" moves by someone in a household".
Areas of Expertise:
When Candace started in the insurance industry in Saskatchewan, her brokerage specialized in residential and farm insurance. Candace also gained experience in commercial business and retail-related coverage before moving to BC. With SeaFirst, she specializes in personal lines of coverage, which include:
"I'm a farm kid from Saskatchewan I have enjoyed every aspect of my career. Doing personal lines of coverage in BC is great – I love the difference between the insurance worlds when living on the Prairies versus living by the ocean".
Contact Information:
Email: cclay@seafirstinsurance.com
To meet with Candace about your personal insurance needs, you can find her at either the Seafirst Sidney location (2-9769 Fifth Street, Sidney, BC) or our Salt Spring location (1103-115 Fulford-Ganges Rd, Salt Spring Island, BC).
Sidney Location: (250) 656-9886
Salt Spring Location: (250) 537-5527